Toy retailers will survive the pandemic. Here's how: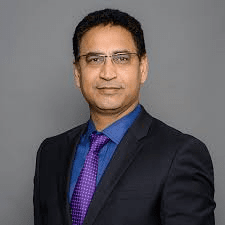 By Sanjay Luthra, Chairman of Toy Industries Europe and MD EMEA Mattel
From drive-in collection to fast-tracked shopping, the toy industry is working out how to attract customers back as and when stores are allowed to reopen.
Traditional bricks-and-mortar retailers have suffered during lockdown, and the toy industry has been no exception.
Gary Grant is founder of The Entertainer, one of the UK's biggest toy retailers, with more than 170 stores as well as an online operation. Turnover was down by three-quarters, he told the Guardian newspaper in May, despite a 10% rise in online sales.
It's a familiar pattern we at Toy Industries Europe have seen across the continent. Children need entertaining at home more than ever during the crisis – and while families have turned to internet shopping, this hasn't completely addressed the shortfall in overall sales.
As lockdowns across Europe start to ease, it won't be a case of either physical or online shopping, but rather working out how the digital offering enhances the store offering and vice versa.
That means there are new opportunities – if retailers are prepared to adapt and respond to customer needs.
I spoke to experts across Europe about how the toy industry might emerge from the pandemic in time for the traditional Christmas peak. Here's what they said.
Responding to changing demand
The toy industry has proved resilient in previous recessions, but this is the biggest challenge it's faced – so it has to adapt quickly, Ryan Blane, Vice President of Regional Commerce, Hasbro (UK) told me.
"We've got to understand what the shopper is asking for, and respond to that. As an industry, we've been guilty over the past few years of doing things in a very formulaic way.
"This is a really big wake-up call for everybody to realise we've got to put more thought into our product development, but also our reach to market moving forward, to make the toy business sustainable."
The pandemic has taught us we need diversity of supply, speed, agility, as well as making our products relevant, he explains.
"We're going to have to be more agile with our ranges, promotions and marketing plans. And, as an industry, we need to embrace new technologies to enable better planning, shorter lead times, and far more succinct and better execution."
Thinking outside the box
With social distancing in place, consumer patterns of behaviour will change – there will be fewer ancillary purchases – and the Entertainer has had to rethink its whole business model.
Stores are being reformatted for reopening and signage and screens will keep customers and staff safe, while they're going to adopt the supermarkets' approach to limiting the number of people inside.
"There is going to be a changing landscape. The internet is absolutely critical. It inspires people on the types of items to buy. But our toys deserve more than being delivered in a brown cardboard box.
"I think shops have got to embrace the concept of being experimental in a much different way than before. And I think we can win customers back."
To this end, Grant has developed an innovative new Readyin10 initiative, which will enable them to serve more customers despite social distancing restrictions.
Customers queuing outside the store can place an order on their mobile phone or tell door staff what they want, and be fast-tracked to the cash desk.
In Italy, the first country in Europe to impose a national lockdown in early March ­ – and one of the hardest hit by the pandemic – all non-essential businesses were shut down.
Once lockdown began significantly easing in May, we at Mattel teamed up with delivery app Glovo Italia for a dedicated Mattel page in the shopping section: meaning customers can now order Barbie, Hot Wheels and Fisher Price items, at the touch of a button.
Combining the digital and physical
In France, the COVID-19 lockdown has also given King Jouet shops the opportunity to implement a contactless drive-thru, according to the company's Director General, Philippe Gueydon.
Similar to click and collect, customers buy online and are sent a text message when the order is ready to collect from the store. They call the store on arrival to indicate which car they're in, and the retail assistant brings the order to their open boot.
Gueydon believes this combination of online and physical shopping is key.
"What is the future for the shops? It's not digital on one side or bricks and mortar on the other, but it's to bring more and more digital into our shops."
Since shops reopened in May, King Jouet has seen weekly sales double what they were in the same weeks in 2019, largely because children hadn't yet returned to school.
A flexible approach
Those of us who have worked in the toy industry for many years know that it is both resilient and flexible.
John Baulch, Managing Director and Publisher of the UK's Toy World Magazine, told me the industry is more than able to adapt to the new business environment, and highlighted the need to adapt marketing strategies to ensure all available channels are optimised.
The road ahead won't always be smooth – and we all need to embrace a certain amount of ongoing change.
But if we listen to what our customers really want, and then innovate accordingly, we will be well positioned to weather the storm and take advantage of the opportunities ahead.